Woven Fabric Manufacturer, Exporter, Supplier in India
Inspected years ago in the field of HDPE/PP woven fabric & bags/sacks with the well established brand name as ToolAsian Polysacks Pvt. Ltd. We are well-known as the leading manufacturer, exporter and domestic supplier of HDPE/PP woven fabric and bags / sacks. ToolAsian Polysacks Pvt. Ltd. is recognized as one stop production hub for woven packaging and technical textile. We are providing the excellent quality packaging solutions as per the specifications, dimensions and weights of our customers. Our PP Woven Bags products are flexible, high strength and durable in packaging industry that are mostly worn in fertilizer, cement, sand, food grains, sugar, cattle feed, fish meal, pulses, spices, dates, agro products, minerals, resin, polymers, rubber, etc.
What Is Woven Fabric?
A cloth formed by weaving is known as Woven Fabric. Woven Fabric means fabrics composed of two sets of yarns. The one set of yarns, the warp, which runs along the length of the fabric. The other set of yarns, the fill or weft is perpendicular to the warp. Woven fabrics are held together by weaving the warp and the fill yarns over and under each other. In a weft weave, the yarn goes across the width of the fabric, while a warp weave goes down the length of the loom. There are different types of woven fabric, such as plain weave fabric, twill-weave fabric and satin-weave fabric. Moreover, the plain weave, the warp and weft are aligned; forming a crisscross pattern and the twill weave features a weft and warp pattern that is offset to create a diagonal pattern on the fabric's surface and the satin weave uses a complex arrangement of warp and weft threads to create a smooth shiny surface.
Business Areas of Polypropylene Woven Bags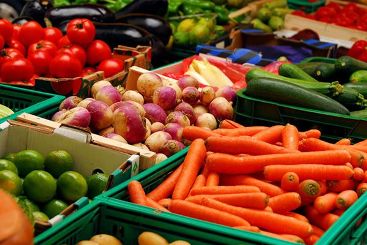 Agricultural Product Packaging:
We are engaged in providing PP HD Woven Bags mainly worn in storing and transporting agricultural products such as aquatic products, feeds, fruits, vegetables, etc. Our PP woven bags used in the agricultural industry typically include feed Polypropylene woven bags, chemical Polypropylene woven bags, fertilizer Polypropylene woven bags, and vegetable woven bags and fruit mesh bags.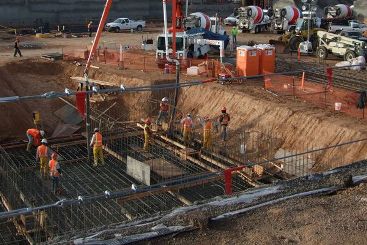 Geotechnical Engineering:
Our provided PP woven fabrics are extensively used in the construction of irrigation works, road, railways, ports, mines, buildings and many more. Moreover for the functions of filtering, draining, isolation and anti-seepage, PP woven fabrics are one of the most popular geosynthetics.
Tourism And Transport:
Temporary tents, sunshades and various travel bags can be made by Polypropylene woven fabrics. Moreover, the plastic woven fabrics can also be used as fences and screens during construction.
Daily Necessities:
Our PP woven bags are almost used by workers, farmers, cargo agents, shopping bags, logistics bags in stores, warehouses and houses.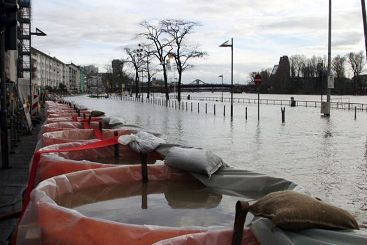 Flood Control Products:
They are widely used in the construction of dams, river banks, roads and railway and important role in reducing or preventing the detrimental effects of flood waters.
Polypropylene woven bags = Polypropylene woven sacks
PP Woven Bag
WPP Bag
PP Woven Sacks
Woven PP Bag
PP Bag
Woven Poly Bag
Reason For Using The PP Woven For Packaging Use
Having the feature of high melt index with low density
The PP woven are non-toxic in nature
Having the nature of non-staining
It is 100% reusable and durable
Very easy to clean and anti bacteria in nature
Breathable or water proof with a laminated film
Easy to produce, assembly and an economic material
Excellent resistance to stress and high resistant to cracking
High operational temperatures with a melting point of 167°C
Resistant to most alkalis and acid,organic solvents,degreasing agents
Key Tag
Woven Fabric, Woven Fabric Manufacturer, Woven Fabric Supplier, Polypropylene Woven Bags,Paper Laminated HDPE bags, Paper PP Compound Bags, Composite Plastic Woven Bags, Multiwall Paper Bags, PP Woven Small Handle Bags, PP Laminated Shopping Bags, PE Woven Garden Bags, PE Laminated Pallet Machine Covers, PP Woven Laminated House Wrap, PE Tarpaulins Covers Rolls, PE Printed Tarpaulins Rolls, BOPP Laminated PP Woven Bags, BOPP Printed PP Woven Bags
Infrastructure
We have a world class infrastructure spread across a huge area and well prepared with all essential tools and latest machines. With the help of this hi-tech infrastructure which enables us to meet the bulk requirements of our clients within specific time frame. Our complete infrastructure is segregated into various units such as manufacturing, quality assurance, R and D and warehousing which work in a perfect dexterity to offer our clients a faultless variety of Polyethylene and Polypropylene Packaging Bags. We are flourished with the help of fully automated plant which is equipped with GCL cutting and stitching machine for enhanced performance and productivity.
We are backed with the team of qualified technical and non-technical staffs having vast experience in the field. We are even having an in-house laboratory equipped with the most advanced testing facilities for HDPE Bags and HDPE sacks. The latest testing equipment guarantees the standard of the product quality and reliability.
We have with us strong manufacturing amenities, which consist of wide-ranging equipment, plant and machinery to manufacture PP/ HDPE woven fabric sacks.
Extrusion:
Extrusion is the main process of the whole woven polymer processing value chain. These extrusion machines are equipped with the best-in-class equipment. Our extrusion lines attributes all the necessary attachments like melt pressure pumps, static mixers, capacitance gauging of film, automatic dosing mixing direct silo based feeding, Annealing and Quenching for low shrinkage conditioning.
Extrusion Coating:
This extrusion coating process is the coating of a molten web of synthetic resin against a substrate material. It is known as multipurpose coating technique used for the economic application of various plastics, notably polyethylene, corrugated fiberboard, paper, aluminium foils.
Finishing:
The finishing section is designed for smooth workflow, neat and clean atmosphere and prepared with cleaning blowers. The quick, trained and committed workforce works as a team to distribute steady quality product.
Webbing:
Webbing is known as a strong fabric woven as a flat strip or tube of varying width and fibers which is often used in place of rope.
Twisting and Filler Cords:
We are flourished with an in-house facility for fibrillating and twisting our own stitching yarn to provide our customer with totally customized solutions.
Weaving:
Weaving the main process of making fabric or cloth. Weaving is the two distinct sets of yarns called the warp and the filling or weft are interlaced with each other to form a fabric.
Printing Section:
Printing section is one kind of dyeing. Printing is carried out after pre-treatment of fabric or after dyeing of the fabric. This process is known for applying the color to fabric in definite patterns or designs.