Woven Fabric / Black LD Garbage Bags / Synthetic Roof Underlayment / Non Woven Laminated Fabric / Plastic Drum Liners
Tool Asian is the backed with the rich industry experience, in manufacturing the huge range of Woven Fabric for esteemed clients. We are spinning this fabric for our prominent clients, using the most advantageous grade of threads and avant-garde techniques. The offered woven fabric is a cloth formed by weaving. It only stretches in the bias directions, unless the threads are elastic. Woven fabrics are usually frays at the edges, unless measures are taken to counter this, such as the use of pinking shears or hemming.
We are providing the woven fabrics are immensely checked by our experienced quality inspectors in compliance with the latest fashion trends. Our valued customers can avail this woven fabric in different specifications and at reasonable prices. Our ranges of Woven Fabrics manufacturer are accessible in different patterns, shades and colors. We recommend Woven Fabrics ranging from minimum 45 grams/square meter to maximum 175 GSM with unreliable weaving mesh. These fabrics can be made in colors of customer choice and requirement.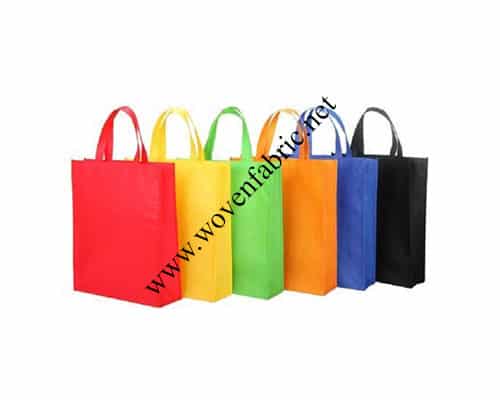 The following is a type of some of the more commonly found weave styles of Woven Fabrics :-
Attributes of Woven Fabric
Woven fabrics are usually more durable than any other fabric. Our offered woven fabric is worn in clothing and garments or for decoration and covering purposes. Lacking these mentioned application woven fabric also used as :-
There are two basic components that go into making a cloth. The first is the kind of fibre that will be used to create the cloth. The fabric, for instance, might be created from cotton, polyester, silk, linen, rayon, etc. The way those strands are knitted or woven together, however, is the second component.
Having said that, the term "woven fabric" more often describes the process used to make a fabric than the materials used to make it. Not only can cotton be used to make woven fabrics, but it can also be used to make knit fabrics.
Fabrics made on a loom are called woven fabrics. Two or more threads, either the same or different, are woven together at right angles to create the cloth.
This procedure yields a fabric with a certain texture and set of properties, although the precise look and some properties simply depend on the kind of fibre used to make the fabric.